Before using the online service, you must use the Student Particular APP to complete and submit your personal information as required by the HKCT Registry to complete the student registration process.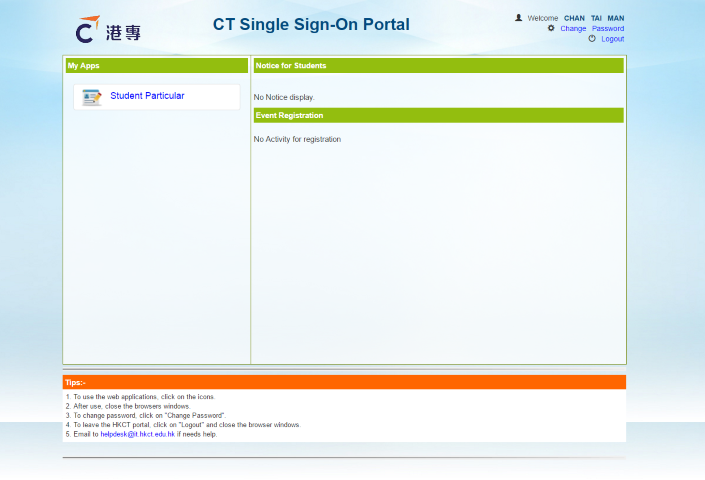 The following is the page for Student Particular to fill in the information. Please note that the information can only be submitted once a day.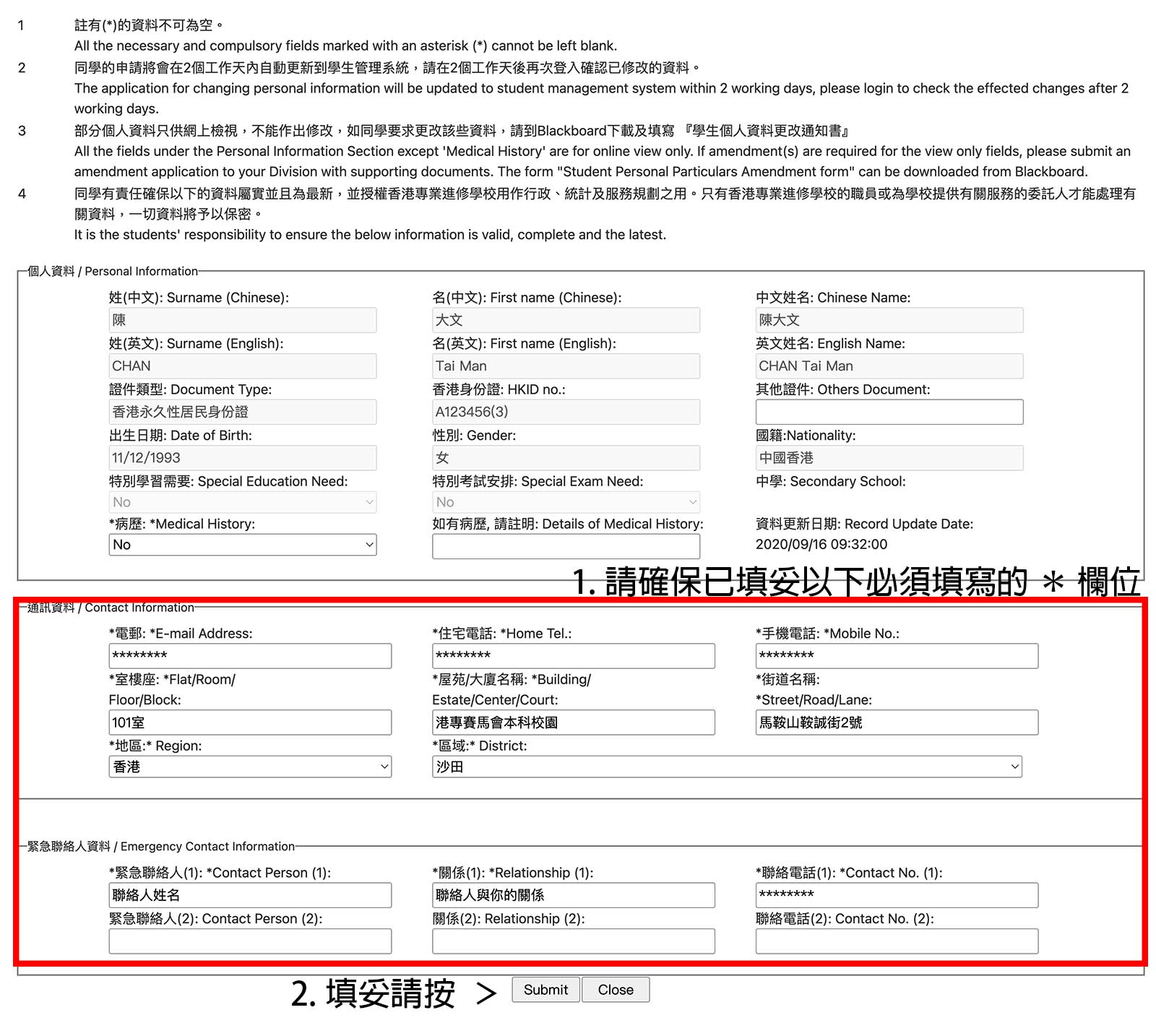 Your SSO account will be activated within two working days after you completed the information of the Student Particular.